As one of the handful of companies that has membership of the only Government approved Tour Operators Association of Bangladesh (TOAB), you can book in confidence, knowing that we can take care of of everything on your tour from meals in the airport at our own SPICES restaurant to showing you the best Bengal has to offer.
Since 1997, tourists, National and International businesses, Governmental Agencies including the diplomatic circles, Major Airlines and all the official tour operators of Bangladesh have relied upon our professionalism and service.
Whatever your travel or tour needs, you can count on us to
meet all your requirements and exceed your expectations®
Our Promise
Our customer satisfaction is of high level with our dedicated supporting staff, Travel agents, pool of vehicles, catering outfits and hotel groups.
To ensure your experience is safe, comfortable and enjoyable, our office, telephone lines, International standard restaurant, drivers and vehicles are available 24 hours a day all throughout the year. With over 20 drivers, 350 seats on our vehicles, we have even catered for a whole plane full of guests!
Tour guides are friendly and knowledgeable. They are in constant touch with the office and your friends and family can be contacted in case of emergencies.
The Tiger Trail, delivers with passion.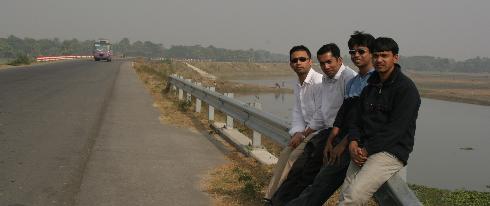 The Tiger Trail delivers with passion. The best tour guide of Bangladesh with multilingual staff, chauffer driven luxury cars, buses, coaches or 4WD (four wheel drive /jeep/off roader).

We only focus on the travel and tourism industry with a award winning restaurant, meet and greet facility from inside the airports and shipping facilities for all our guests. We achieve results for our clients with our dedicated team.
The Tiger Trail - Tour operator of Bangladesh